PageSpeed & Core Web Vitals
Consultancy
Geen snelle trucjes, wel een snelle website. Ik verbeter op een duurzame manier je paginasnelheid en controleer de Core Web Vitals. Het levert je meer organisch verkeer, blije bezoekers, hogere conversie en extra omzet op.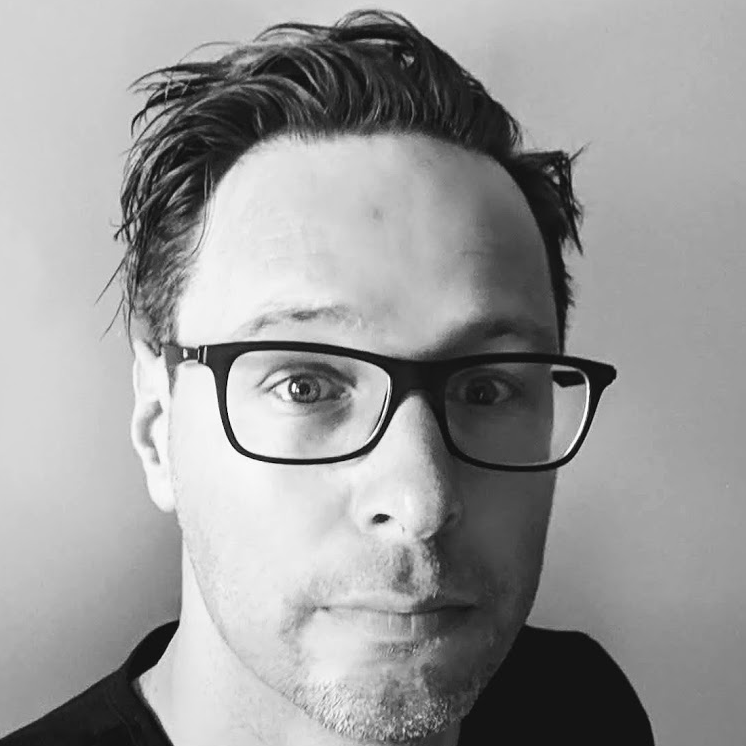 I help companies fix the Core Web Vitals, set up robuust Core Web Vitals RUM tracking, improve pagespeed awareness and manage Core Web Vitals best-practice implementation
✔ 17 + jaar ervaring in het verbeteren van PageSpeed
✔ Werkt voor bedrijven als Harvard University, Erasmus Universiteit en DPG
✔ Zorgt ervoor dat je website tot de snelste ter wereld behoort
In-house expertise
contact me
I will work with your developers and fix the Core Web Vitals
Fix the Core Web Vital
Technical support
Training
🚀 Contact
Technische sessie
€495
Book me for half a day and
Fix Core Web Vital issues
Find quick fixes and easy wins
Verify your pagespeed strategy
🚀 Contact
Uitgebreide sessie
Dig deep into your Core Web Vitals in 1 full day
Dig deeper into the Core Web Vitals
Solve Advanced Issues
Create a PageSpeed strategy
🚀 Contact
Core Web Vitals
Hoe ik je help de Core Web Vitals te verbeteren
Als adviseur van Core Web Vitals maak ik altijd onderscheid tussen slow by mistake en slow by design.
Slow by design
Slow-by-design betekent dat er strategische keuzes zijn gemaakt die van invloed zijn op de Core Web Vitals. Een van de eerste dingen die ik doe, om de Core Web Vitals snel te verbeteren, is het langzaam oplossen van fouten. Ik analyseer de site grondig en maak bruikbare tickets om die fouten te herstellen.
Slow by mistake
Dan, meestal parallel, zal ik de slow-by-mistake-problemen voor de site ontrafelen. Dit betekent meestal dat je de gemaakte keuzes begrijpt en vervolgens met betere, snellere implementaties komt om hetzelfde of een beter resultaat te bereiken.
Realtime Core Web Vitals-monitoring
Core Web Vitals monitoring is de pijler waarop ik mijn succes baseer. Ik kan robuuste realtime Core Web Vitals-monitoring overzien of implementeren, PageSpeed-budgetmonitoring instellen en doelen en waarschuwingen instellen.
in-house workshops en trainingen
"Als je een man een vis geeft, voed je hem voor een dag. Als je een man leert vissen, voed je hem een leven lang." Daarom ga ik Core Web Vitals bewust maken door middel van in-house workshops en trainingen.
Wil je een speeddate?
CTA → Let's talk.
Check out my credentials!
A small sample of companies we helped improve










Core Web Vitals
Frequently asked questions
My web developer does the pagespeed for us. Can you help him/her?

Yes I can. Web-developers are used to thinking about how the page looks and feels, a good webmaster will even consider the server side implications but most never considered the rendering issues that a site may cause.
Can you help improve our CLS?

Yes, I do this all the time. Be sure to mention this in beforehand in the details. I will prepare a local development environment and share my screen while we debug the CLS together.
Why should I ask you, our SEO partner offers pagespeed services?

Alright, getting right to the tough questions. I am the guy that has forgotten more about PageSpeed then your SEO company will ever know. We all have our specialty. They might be able to patch some Core Web Vital issues, I will fix them for once and for all.
Do I need this service or a complete audit?

The live core web vitals support is perfectly suited for webmaster or teams that have a good knowledge about websites and are working fixing their Core Web Vitals on their own. Sometimes it is a great idea to get a little outside perspective from somebody that has been doing this for a long time.
May I record our Call?

Great question that I get a lot. Yes, you are allowed to record our call and use it for internal purposes only.
Can we use Zoom / Teams instead of Google meet?

Yes, feel free to use your preferred app for online meetings. When you beek a meeting you will receive a confirmation email with a Google Meet link where we van meet. Reply to the confirmation mail and send me the invite link for Zoom / Teams / Skype.
Can I add our team members to the call?

Yes, the more the merrier. I love sharing my knowledge so please invite your team!
I want to reschedule

Please don't. I am very busy. I have prepared for our meeting and I am serious about fixing your pagespeed issues. If you absolutely can make the meet (these things happen, I get it) you get one reschedule. Use it wisely!